2016 Lecture Series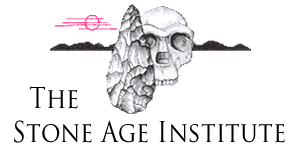 Program in Human Evolution
is proud to present
Brown Bag Lunch Talk
"Food for Thought:
Carnivory and Cognitive Evolution at Olduvai Gorge Tanzania"
Friday, April 1, 2016

12 (noon)

The Stone Age Institute

1392 W. Dittemore Rd.

---
Dr. Michael Pante is a paleoanthropologist interested in the evolution and feeding behavior of early members of the human genus (Homo). His current work is at Olduvai Gorge, Tanzania where he is the senior zooarchaeologist for the Olduvai Geochronology and Archaeology Project (OGAP), and a collaborator with the Olduvai Landscape Paleoanthropology Project (OLAPP). Dr. Pante examines the butchery and tooth marks left by both human ancestors and carnivores on fossils to unravel the feeding behavior and ecology of early humans.

No registration required.
If you are interested in knowing about upcoming events: