2017 Lecture Series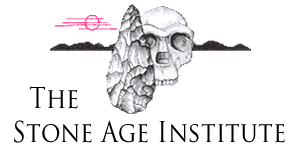 Program in Human Evolution
& IU's Cognitive Science Program
presents
"Ten Myths about
Left-Handedness"
Friday, April 14, 2017

Noon - 1:30 pm

120 Woodburn Hall
Indiana University
Bloomington, Indiana

This lecture is presented in partnership with
a grant from the John Templeton Foundation.
Abstract
Professor Natalie Uomini will discuss ten myths about handedness and its evolution. Drawing on her research on the prehistory of handedness, and other research, she will present the scientific basis for each myth, covering topics in archaeology, anthropology, animal behavior, psychology, and cognitive science. Right-handedness is one of the biggest mysteries of being human. Cross-culturally, there is some variation in the proportion of left-handers in the population. Other animals show sidedness to a certain degree. Studying the development of handedness in infancy shows the interplay of genes and environment in determining our hand preferences. Dr. Uomini will also discuss asymmetries in the brain and the skeleton. Right-handers, left-handers, and ambidexters are invited to join in the final discussion!
---
Professor Natalie Uomini is in the Department of Linguistics and Cultural Evolution at the Max Planck Institute for the Science of Human History in Jena, Germany.
Dr. Uomini works on the evolution of cognition, language, handedness, and tool-making, with interdisciplinary approaches that bridge animal behavior, anthropology, archaeology, cognitive science, linguistics, and psychology.
This event is free, and all interested are welcome.
No registration required.
If you are interested in knowing about upcoming events: