The Stone Age Institute, in collaboration with the CRAFT Research Center at Indiana University, sponsors and hosts a number of events every year for the University and general public.
These special events include Conferences, Symposia, Workshops, and Lectures.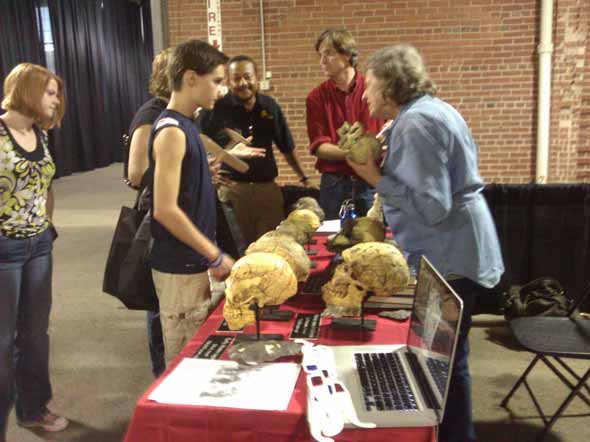 2011 - The Stone Age Institute booth for the Celebrate Science Indiana science education fair at the Indianapolis Fairgrounds. Pictured are fair attendees discussing evolutionary concepts with Jackson Njau (center, black shirt), Tom Schoenemann (red shirt), and Kathy Schick (light blue shirt). Photo by Reina Wong.
If you are interested in knowing about upcoming events: